Den 3–5 november är det dags för Studentidrottsforum!
SAIF vill bjuda dig och styrelsen från din förening till årets största event för styrelser inom Studentidrotten i Sverige. En chans att möta andra föreningar och inte minst delta på årets stora Studentidrottsgala! (Scroll down to read the information in English).
Under helgen bjuder på allt från workshops och föreläsningar till nätverkande mellan föreningar, samt roliga aktiviteter. Helgen vänder sig till alla styrelser och ansvariga inom Studentidrotten och är förbundets sätt att ge tillbaka för det fantastiska arbete som görs ute i våra föreningar!
Kom ihåg att: SAIF står för både rese- och boendekostnader mot uppvisande av kvitto. 
Glöm inte att: nominera till Årets utmärkelser. Varje vinnaren tilldelas en prissumma som går till föreningen. Prisutdelning sker under galamiddagen.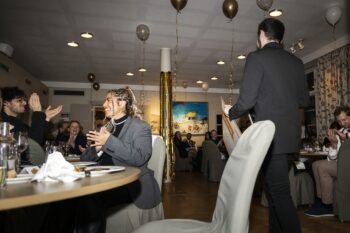 It's time for this year's Studentidrottsforum in Gothenburg November 3rd–5th
We would like to invite you and the board of your association to the largest event for university sports boards in Sweden!
It's an opportunity to meet other associations and to participate in the Grand University Sports Gala of the year! But that's not all – you also have the chance to nominate candidates for this year's awards, which will be presented during the evening!
The weekend offers everything from workshops and lectures to networking opportunities and fun activities. The event is open to all board members within university sports.
Please remember that: SAIF covers both travel and accommodation expenses upon presentation of receipts.
Don't miss the opportunity: to nominate to this year's Awards!
Registration opens: August 14th. Click here to register.
Click here to see the official invitation!

We hope to see you at Studentidrottsforum in November!